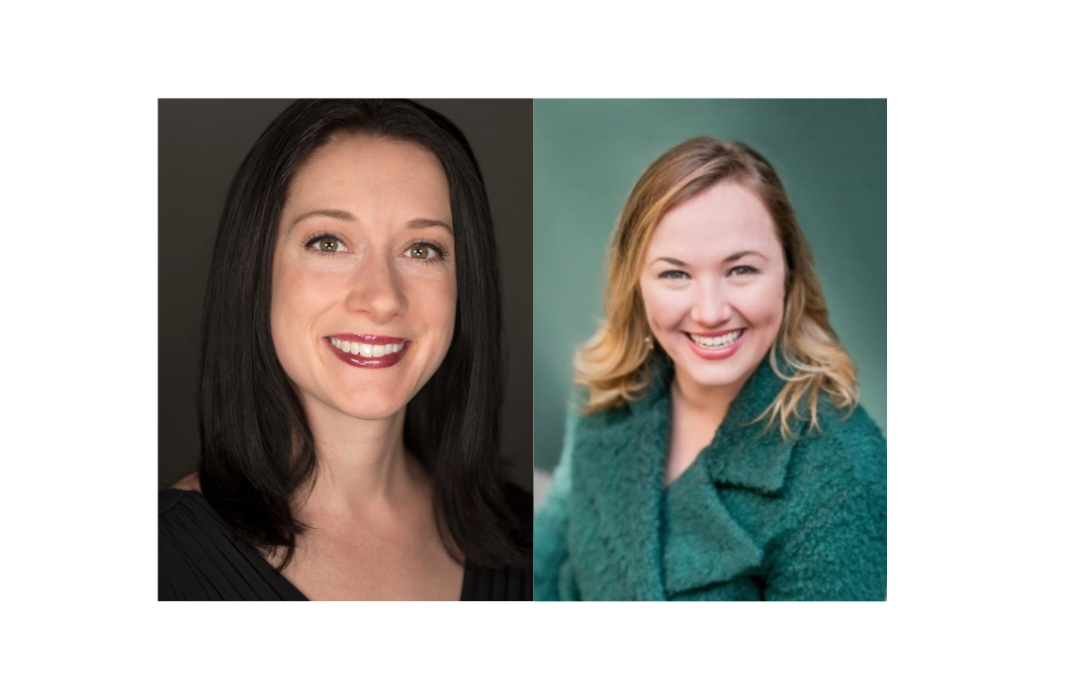 12/12/2020, 10:00 am
Zoom
Join Brook Ferguson, Principal Flutist of ROCO and CO Symphony, and Katy Wherry, founder of Etude of the Week, for a thoughtful discussion about how COVID-19 has turned the performing arts world upside down and forever altered the landscape of our artistic lives. We will explore the technical knowledge needed to move forward successfully and to appreciate the positive aspects of this ever-changing and evolving time.
We will also explore the critical impact of the Black Lives Matter Movement on the future of new music and the choices that we make as artists and teachers moving forward.
This discussion's purpose is to take inventory as a community and to share ideas and thoughts on best practices in response to these seismic shifts in our industry.
Please join us and bring all of your questions and thoughts.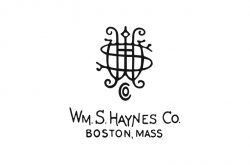 Thank you to Wm. S. Haynes Co. for their sponsorship of this Saturday Series event. 
---
During the 2020-2021 season, the CFA will host a virtual Saturday Series in lieu of our annual in-person Flute Fair. These events, accessible through Zoom, will take place on the second Saturdays of October, November, December, February, March, and April. You must have a current membership to sign up for the Saturday Series. The cost to attend all six events is only $15!
Registration is only required once to receive access to all six events. Zoom links will be emailed to all registered participants at least 24 hours prior to the start of each event.
Make sure to follow all the events on our Facebook page for up-to-date information!
Brook Ferguson
Hailed by the Washington Post as "brilliantly virtuosic," flutist Brook Ferguson is a versatile solo and orchestral artist. The Miami Herald praised Ferguson's performance of Carl Nielsen's Concerto for Flute with the New World Symphony as "soaring, fraught with emotion, possessing sterling technique with pure tone, showing herself fully in synch with Nielsen's enigmatic world, putting across the playfulness, passing shadows and sheer strangeness of this music with strong impact." First prize winner of the 2009 National Flute Association Young Artist Competition, Ferguson has performed as a concerto soloist with the Colorado Symphony, the New World Symphony, the River Oaks Chamber Orchestra and the Los Angeles Chamber Orchestra. She has appeared at the prestigious Aspen Music Festival, Marlboro Music Festival and Tanglewood Music Center—as both an orchestral fellow and New Fromm Player.
Ferguson was appointed Principal Flutist of the Colorado Symphony Orchestra in 2010 and has been Principal Flutist of the innovative River Oaks Chamber Orchestra since 2012. Previously, she completed a three-year fellowship with the New World Symphony, where she had the privilege of working with Michael Tilson Thomas and many other great musicians and conductors. She has made Principal appearances with the Singapore Symphony Orchestra, Aspen Chamber Symphony and Festival Orchestra, Grand Teton Festival Orchestra, the Seattle Symphony and the Pittsburgh Symphony Orchestra. Prior to her appointment with the New World Symphony, Ferguson was the Acting Principal Flutist of the Knoxville Symphony and the Principal Flutist of the Delaware Symphony Orchestra. Ferguson is a William S. Haynes Company Artist.
In 2013, Ferguson was a featured soloist on Jacques Ibert's Concerto for Flute with the Colorado Symphony Orchestra and Douglas Boyd. An enthusiastic performer of new music, she performed Michael Gandolfi's Geppetto's Workshop multiple times in Jordan Hall at the composer's invitation and gave the Tanglewood premiere of his Three Pieces for Solo Flute. Her performance of Bach's Brandenburg Concerto No. 4 with the Los Angeles Chamber Orchestra was commercially released on Yarlung Records and her live performance of David Amram's Red River Valley Variations is available on the Newport Classic LTD label. Other notable solo and concerto performances were at the National Flute Convention of Japan and at festivals in China, Russia, Chile, Brasil, Ecuador and Qatar.
A dedicated teacher, Ferguson encourages her students to cultivate strong and imaginative interpretations, guides them toward a deeper understanding of self-reliant problem solving and helps them to develop physical and mental self-awareness. Currently, Ferguson is a Professor of Flute at the University of Northern Colorado and founded the Bel Canto Flute Academy- hosting community performance events for flutists of all ages and abilities: http://www.belcantoflutes.com. Brook has given master classes and performances at Carnegie Mellon University, Peabody Conservatory, CU Boulder, the Aspen Music Festival and the New World Symphony.
Ferguson received her Master of Music from Carnegie Mellon University as a student of Jeanne Baxtresser and Alberto Almarza and her Bachelor of Music and Graduate Performance Diploma from the Peabody Institute studying with the Marina Piccinini. Other important teachers and influences are Doriot Anthony Dwyer, Paula Robison and Michael Tilson Thomas.
---
Katy Wherry
A flutist whose passion for varying genres of music has provided her with opportunities to collaborate with outstanding musicians and give performances around the globe. Katy Wherry has studied with distinguished flute players such as Christina Jennings and Brook Ferguson. She has participated in masterclasses with world renowned musicians including Sir James Galway, Marina Piccinini, and Marianne Gedigian. She received her Master's Degree from The University of Colorado at Boulder where she studied both classical and jazz performance. Katy has performed recitals throughout the world, including tours of England and Brazil.
As a freelance musician and soloist, Katy has been the recipient of many awards. The most recent of which includes the 2017 Galway Rising Star award. Katy has a versatile flute studio with students ranging in age, ability and experience. Katy has been a member of the Flutistry Boston team since 2018. Katy is founder of Etude of the Week – the popular online flute community with now over 6,500 members.
Saturday Series - Sign Up
You must have a current membership to sign up for the Saturday Series. The cost to attend all six events is $15.