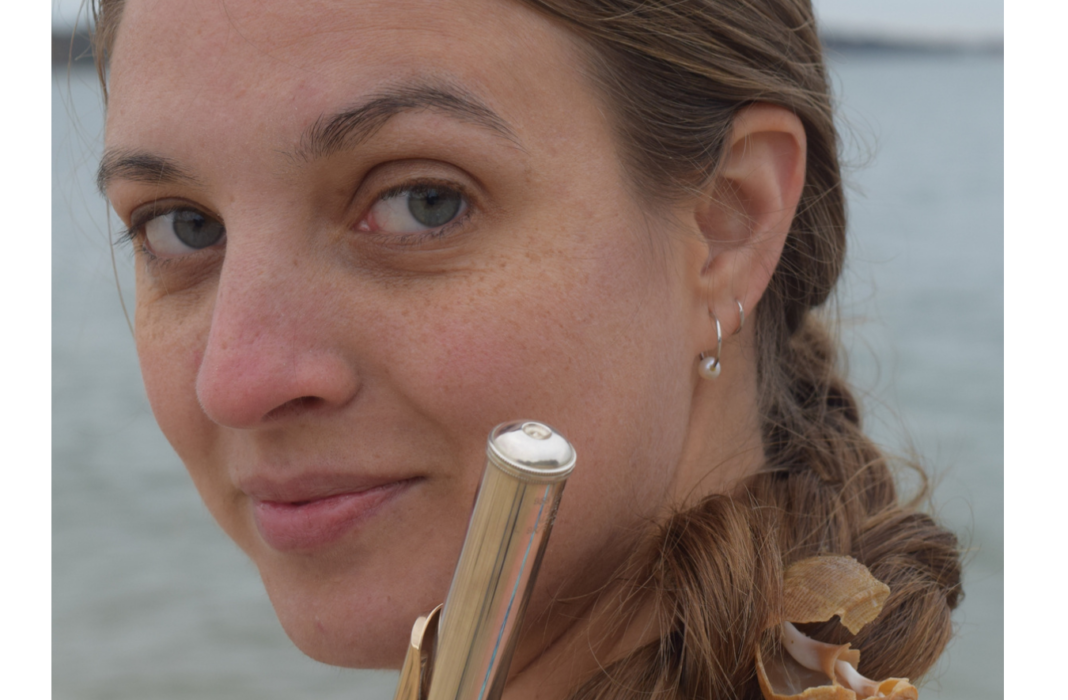 11/05/2022, 1:00 pm
Sperry S. And Ella Graber Packard Hall of Music and Art
5 W Cache La Poudre St, Colorado Springs, CO 80903
Fixing Everything* with Vowels 
Masterclass 1:00pm to 2:30pm
Join flutist Hannah Porter Occeña as she guides class participants through changing tone colors on the flute by using varied vowel shapes. All ages and abilities welcome! Bring your instrument! Admission fee: $5.  This masterclass is sponsored by the Colorado Springs Alumni Chapter of Mu Phi Epsilon Professional Music Fraternity and co-sponsored by the Colorado Flute Association.
Flutist Hannah Porter Occeña in recital with Susan Grace
Performance – 4:00pm
Flutist Hannah Porter Occeña, the winner of Mu Phi Epsilon's 2021 International Competition, and pianist Susan Grace present a free program of music by female composers.
Program:
Undine Smith Moore—Three Pieces
Meira Warshauer—Bati l'Gani
Lisa Bost Sandberg—As Their Own
Chen Yi —Three Bagatelles from China West
Chen Yi —Memory, for solo flute
Yuko Uebayashi — Le vent à travers les ruines
Amanda Maier —Violin Sonata in B minor (arranged for flute)
Hailed by the New York Times as possessing "rich tone and deft technique," Hannah Porter Occeña is Assistant Professor of Flute at the University of Northern Iowa and Principal Flutist of the Topeka Symphony Orchestra. The 2012 Irene Burchard prizewinner at the Royal Academy of Music, Dr. Occeña has performed as an orchestral soloist, recitalist, and clinician throughout the US and abroad.
Committed to the rich heritage and new horizons of the repertoire, Dr. Occeña strives to make classical works accessible and engaging to diverse audiences. Between her performance schedule and collegiate teaching responsibilities, Dr. Occeña participates in outreach concerts and programs at schools and community centers.
As a chamber musician and collaborator, Dr. Occeña has worked to bring works by living composers to life. She is a commissioning member of the Flute New Music Consortium and has co-premiered works by Zhou Long (Confluence, 2015), Carter Pann (Giantess, 2018), and Valerie Coleman (Amazonia, 2020). She has also privately commissioned and premiered several new works, including the whirring dusk by Lisa Bost-Sandberg in May 2018 and Shenandoah Variations for flute and orchestra by Joseph Kern in March 2019.
A dedicated scholar, Dr. Occeña has presented at the National Flute Association conventions in Orlando and Salt Lake City as well as the Rochester Flute Fair. She has collaborated on new editions of the Sonata in B minor by Amanda Maier and the Sonata op. 94 by Sergei Prokofiev and serves on the National Flute Association Special Publications Committee.
Dr. Occeña is a 2018 DMA graduate of Stony Brook University, where she studied with Carol Wincenc; she holds a Master of Music Dip. RAM from the Royal Academy of Music and a Bachelor of Music from the University of Missouri-Kansas City Conservatory of Music and Dance.