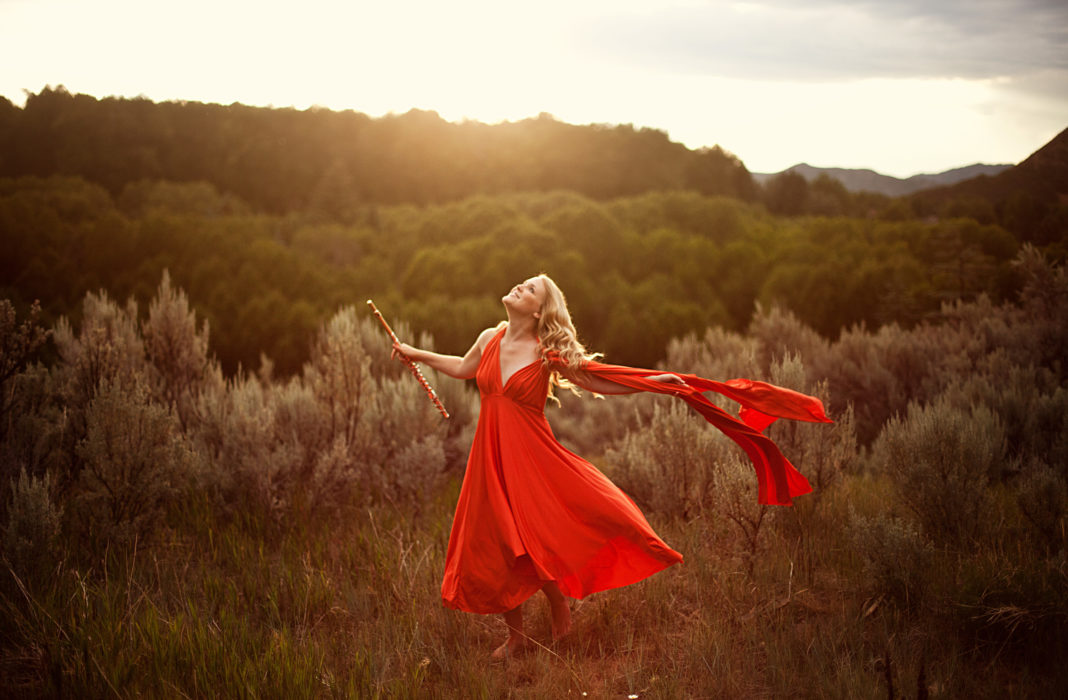 10/14/2023, 8:00 am - 10/14/2023, 8:00 pm
University of Colorado at Boulder
2023 Colorado Flute Fair
Erika Boysen, Guest Artist
Saturday, October 14, 2023
University of Colorado at Boulder
Calling all flute enthusiasts and music lovers! Get ready for a captivating day of melodies and inspiration at the 2023 Colorado Flute Fair. The CFA is thrilled to welcome the incredibly talented
Erika Boysen
as our Guest Artist for this year's Flute Fair. As a flutist and pedagogue, Erika is a true trailblazer in interdisciplinary performance. Her unique collaborations with movement, singing, and acting have wowed audiences worldwide. Join us as she shares her innovative insights through a captivating lecture, a mesmerizing recital, and a masterclass that will take your flute skills to new heights!
The Colorado Flute Fair is a day packed with exciting workshops, flute choir jam sessions, engaging youth flute events, and the much-anticipated Young Artist Competition. And if you're looking to enhance your flute collection or accessories, our exhibits featuring prominent flute vendors have got you covered.
We want you to be a part of this harmonious experience too. If you're a CFA member, you can propose workshops, lecture recitals, flute choirs, and even perform in the Members' Recital. Applications for the Members' Recital are due October 2. 
Flute Fair Registration Fee: $25 (active CFA membership required) Registration form is located at the bottom of the page. Students under the age of 18 may bring one parent/guardian chaperone for no additional cost.
Thank you to Wm. S. Haynes Flutes for their sponsorship of Erika Boysen.
Flute Fair Schedule
8:00am – Registration opens
8:45am – Group Warm Up with Ysmael Reyes
9:30am – Erika Boysen Lecture
10:00am – Exhibit Hall Opens
10:30am – Erika Boysen Masterclass
12:30pm – The Moveable Flutist with Christina Jennings Workshop; The Mindful Flutist with Daniel Shineberg;
1:15pm – Youth Flute Workshop with Isabella Ubertone (Grades K-8) – Halloween costumes encouraged!
1:30pm – Paris Conservatory Sightreading Pieces with Nancy Andrew featuring the CU Boulder Fludio; Chamber Music Jam with Erin Spencer;  All State Audition Preparation with Joeli Schilling (Grades 9-12)
2:30pm – For the Love of Flute with Katy Wherry; Guillaume Connesson's Le Rire de Saraï (2001): Stylistic Analysis Focusing on His Eclecticism with Hyunjee Lee
3:00pm – Young Artist Competition Finals
3:45pm – Members' Recital
5:00pm – Dinner or Visit Exhibits
6:00pm – Exhibit Hall closes; YAC Awards Ceremony
6:15pm – Final group play together of Ashokan Farewell with Chris Potter – bring your flutes! Music will be provided.
6:30pm – Erika Boysen Recital
Register using the form below
2023 Flute Fair Registration
You must have a current membership to sign up for the Colorado Flute Fair.